MBC Badge Company is a specialist supplier of soft enamel badges, hard enamel badges, printed enamel badges, zinc alloy badges, copper stamped badges, embroidered badges, woven badges, blazer badges and name badges. That's a lot of badges!
However, we don't just stop at badges. Amongst our extremely wide range of promotional items include keyrings, labels, trolley tokens, PVC, acrylics, flexifoam, wristbands, medals, ties, scarves, lanyards, pennants and many more!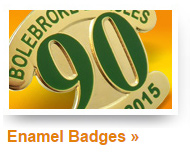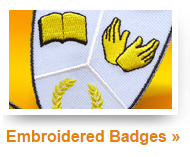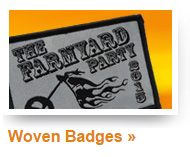 MBC will continue to trade as normal throughout the four-week National Lockdown in England from 5th November.
We are working on reduced hours (Mon-Fri 10am-4pm) but will be available to reply to calls and emails during these hours and lead times on all products remain unaffected!