Welcome to MBC!
---
MBC Badge Company is a specialist supplier of soft enamel badges, hard enamel badges, printed enamel badges, zinc alloy badges, copper stamped badges, embroidered badges, woven badges, blazer badges and name badges. That's a lot of badges!
However, we don't just stop at badges. Amongst our extremely wide range of promotional items include keyrings, labels, trolley tokens, PVC, acrylics, flexifoam, wristbands, medals, ties, scarves, lanyards, pennants and many more!
We are proud to have over twenty years experience providing quality products for schools and colleges, clubs and associations, corporate businesses and charities across the globe.
Our website is a source of information where you will find product information and examples, as well as a little about our company, how we work and what we represent.
If you've been looking for a company that can offer you unbeatable customer service from design through to final delivery, with a vast array of quality products, look no further—Welcome to MBC!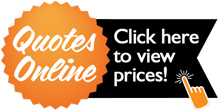 close x

MBC Quote Generator
Please note due to the restrictions associated with varying manufacturing and printing processes, prices on our website are there as a guide only. Final quotations may vary on completion of approved artwork.